The trend towards consolidation, virtualization and automation in the enterprise is driving the need to maximize space utilization to reduce capital expenditures and operational costs while maintaining network reliability and availability. This trend is placing greater demands on the physical infrastructure to help manage growing cable densities, larger network equipment and increasing energy usage.
Space Optimized, High Capacity Cable Management Systems
Panduit builds on years of experience as a leader in cable management, integrating best practices and application knowledge to develop highly reliable and efficient physical infrastructure solutions. Panduit's comprehensive offering of vertical cable management, horizontal cable management, and rack solutions reduces space required to route, manage and protect high cable capacities, providing the lowest total cost of ownership. These product sets can be combined to provide an optimized solution for virtually any application.
PatchRunner™ and NetRunner™ Vertical Cable Management Systems address the needs of the data center and telecommunications rooms to deliver improved network performance and reduced real estate costs. Superior cable management features and innovative vertical RU mounting maximize capacity and enable efficient moves, adds, and changes to reduce operational costs.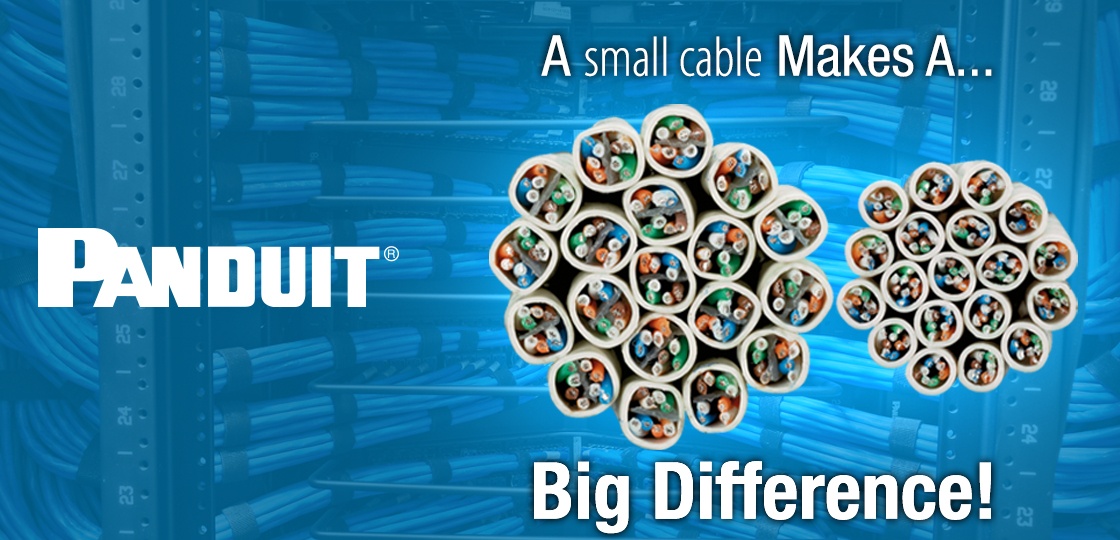 Space-saving solutions from Panduit free up valuable real estate in the telecommunications room, allowing you to deploy more systems and services in the same footprint.
Network Cabling
: 28AWG and 26AWG offerings in horizontal cable and patch cords offer Category 6A and Category 6 performance in an industry-leading cable diameter that allows more cables to route in the same space.
Network Infrastructure
: High density patch panel options allow you to pack more connections into the same rack space, and angled panels easily route cables to the side, eliminating the need for horizontal cable management.
Racks and Cable Management
: A variety of features make Panduit's vertical cable management, horizontal cable management, and rack solutions ideal for any telecomm room. High-capacity vertical cable managers include the option of mounting patch panels within the cable manager, freeing up valuable rack space for critical equipment.