Berk-Tek Webinar: High-PoE Success Without a Sweat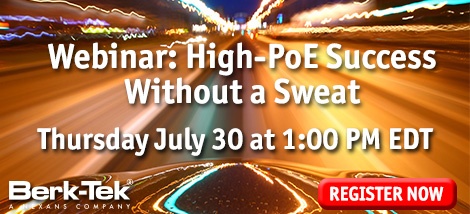 The Internet of Everything is driving MORE bandwidth, MORE wireless, and MORE PoE. The popularity of PoE has soared over the last 10 years primarily due to its cost effectiveness. As we connect more devices to the internet, those hard wire connections will likely connect devices eligible to be powered via next generation PoE. Therefore, the expectation is that PoE's popularity will continue to grow as advances are made in the amount of power made available, and the efficiency in which that power is delivered. However, as power delivery goes up, so does the amount of heat generated, and the potential for problems with IP networks.
Topics to be discussed include:
How PoE works
Update to the newPoE standard 802.3bt currently under development.

Goals of the standard
Expected completion
How much more power

How much hear generated from initial testing

Describe test set-up
Test results

What does this mean for you?
Thursday, July 30th at 1 PM EDT
Missed Last Month's Webinar?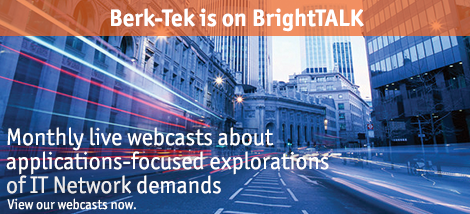 Watch Berk-Tek's past webcasts and find out about upcoming webinars. Berk-Tek's monthly live webcasts are aimed at explaining how emerging technologies will impact the network infrastructures currently in place and under development. Berk-Tek is focused on preparing you to create the resilient network that enables organizations to achieve a maximum usable network lifespan by providing insight into relevant standards and technologies.
The TEK Center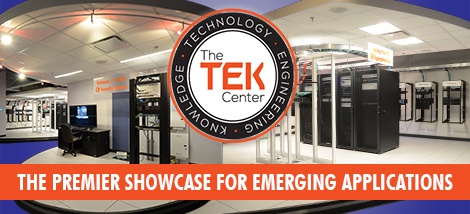 Berk-Tek, a Nexans Company and leading copper and fiber optic cabling manufacturer, introduced The TEK Center in their New Holland, PA facility. The TEK Center features over 7,000 square feet of space for customers to experience including: a working data center, an enterprise showcase, and world class application and material laboratories. Additionally, Berk-Tek has experienced networking and technical experts available to help customers select the solutions that best meet their needs. Click here to schedule a visit and to learn more about the TEK Center.
About Berk-Tek
Berk-Tek offers over 100 different optical fiber, twisted pair copper and hybrid network cable products with guaranteed above-standards' performance, independent verification, with state-of-the-art engineering. Copper products range from standard Category 5e to Category 6A and optical cable with up to OM4+ fiber technology to exceed all speeds and bandwidths – from 1 to 100 Gig.
A New Measure of Value: Expected Performance
At Berk-Tek, guaranteed means guaranteed 100% of the time. Every product Berk-Tek makes is designed to surpass their own guarantees. By combining their leading designs with outstanding manufacturing processes, the result is unmatched performance, quality and reliability.
Innovating Excellence
Berk-Tek is constantly innovating new products based on customer feedback. Whether it is a unique product or packaging, Berk-Tek listens to their customers. Some of their newest innovations include:
The OASIS warranty program offers a 15-year guarantee with OASIS partners.
For more information on Berk-Tek resources:

Increasing Customer Value through Berk-Tek Leviton Technologies Solutions
Berk-Tek and Leviton recently announced their strategic alliance, Berk-Tek Leviton Technologies. The combined strength of Leviton's extensive connectivity portfolio with the leading performance of Berk-Tek's cables creates the industry's premier copper and fiber solutions that provide customers with a best-of-breed options for reliable and high-performance networks. Together, Berk-Tek and Leviton deliver the highest performance, pre-terminated copper and optical fiber solutions for data centers, capitalizing on both firms' well-known capabilities. The Berk-Tek Leviton Technologies (BLT) alliance extends beyond marketing to include product development and manufacturing as well as joint sales and support and a limited lifetime warranty.
For more information on Berk-Tek Leviton Technologies: