This blog has been provided by Oberon and functions as Part One out of a two-part series.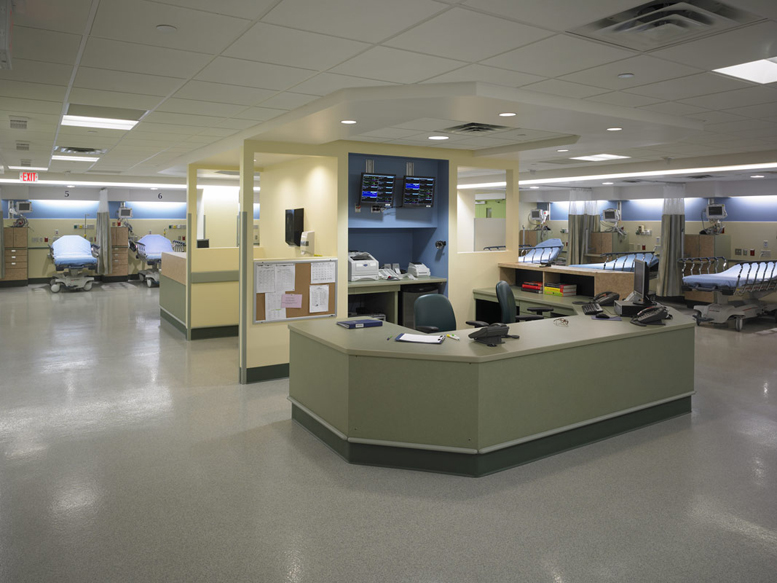 Part One
Most professionals in the ICT industry who have worked in Healthcare environments are familiar with the Infection Control Risk Assessment (ICRA) procedures and processes. ICRA procedures are intended to protect patients from the consequences of routine maintenance, large renovation and/or construction projects in your Healthcare environment. The release of dust, fungal and mold spores, bacterium and other pathogens into the air and water supplies can be the cause of serious and sometimes fatal patient conditions.
In Part One of this two-part series, the Wireless experts at Oberon will dive into the recent changes of ICRA 2.0. Keep your eyes out next week for Part Two to learn important information on how ICT network designers and installers like you can plan for these changes, and incorporate them into your upcoming Healthcare projects that require new or retrofit Wireless infrastructure.
Background
ICRA procedures were first called for by the Facilities Guidelines Institute (FGI) in 2001, when they were implemented across the dimensions of project-planning, designing and construction. Implementation was and remains to be managed by a team of experts. Together they identify the various activity types alongside patient risk groups before mapping the required precautions into classes.
What's New? And Why?
Recently, the FGI Guidelines were updated with a new ICRA 2.0 Matrix of Precautions for Construction Renovation and Operations.
Outlined below are several significant changes. While you're reading, it's important to remember that the purpose of ICRA 2.0 is to provide facilities, designers and Healthcare professionals with more concise language than previous ICRA 1.0 procedures, and to encourage more collaboration between construction and infection prevention.
Just like the original ICRA guideline, ICRA 2.0 is a 3-step process. Continue reading for a summary of each step, plus the key points that ICT designers, installers, and integrators should be aware of.
Step 1: Identify the Construction Project Activity Type (Types A, B, C, D)
The activity type ranges from Type A, simple and non-invasive activities, to Type D, major demolition and construction activities.
ICRA 2.0 provides more thorough descriptions of activities than the original ICRA, with some wording specific to above ceiling work and cabling pathways.

It's particularly important to understand ICRA procedures before installing and servicing wireless devices, edge devices and associated cabling and connectivity in clinical (patient occupied) areas in hospitals.
Step 2: Identify Patient Risk Group (Low Risk, Medium Risk, High Risk, Highest Risk)
The Patient Risk Groups range from Low Risk, which are non-clinical office spaces and mechanical rooms, to Highest Risk, were invasive procedures are performed.
In ICRA 2.0, ALL patient care areas have been moved to the High-Risk Category, and all invasive patient care areas to Highest Risk. This means that a much larger area of the hospital is now categorized as High or Highest Risk, and a different class of precautions will now apply.

In the original ICRA, High Risk areas were only for certain procedures, but now, in ICRA 2.0, this includes any location where patients may be present.

In the original ICRA, Highest-Risk areas were only where the most vulnerable immunocompromised patients would reside. In ICRA 2.0, any invasive patient care activity is moved to the Highest-Risk category.
Step 3: Identify Class of Precautions (Class I, II, III, IV, and V)
In this step, the Class of Precaution is identified by mapping the Activity Type and Patient Risk Group in the ICRA Matrix.
Certain activities now require a higher class of precautions in ICRA 2.0. For example, even the simplest Type A activity (such as removing a ceiling tile for inspection), in a Highest-Risk patient area, has been changed from a Class II precaution in ICRA 1.0 to a Class III precaution in ICRA 2.0.


Likewise, a rather simple Type B activity (such as replacing a wireless access points or testing cable above a ceiling), in a High-Risk patient area has been changed from a Class II precaution in the original ICRA to a Class III Precaution in ICRA 2.0.


Infection control permit and approval will be required when Class of Precautions III (Type C) and all Class of Precautions IV or V are necessary.


Environmental conditions that could affect human health, such as sewage, mold, asbestos, gray water and black water will require Class of Precautions IV for Low and Medium Risk Groups and Class of Precautions V for High and Highest Risk Groups.
For complete information, including detailed tables and illustrative representations of all changes in ICRA 2.0, be sure to review on the ASHE website at https://www.ashe.org/icra2.
Stay tuned for the second part of this Oberon blog series where we'll uncover specific products and solutions for Wireless network infrastructure designers and installers that will ease your transition to ICRA 2.0, ensuring compliance for years to come.
Contact your local Accu-Tech Representative to learn more about Oberon solutions, or visit their vendor page today.